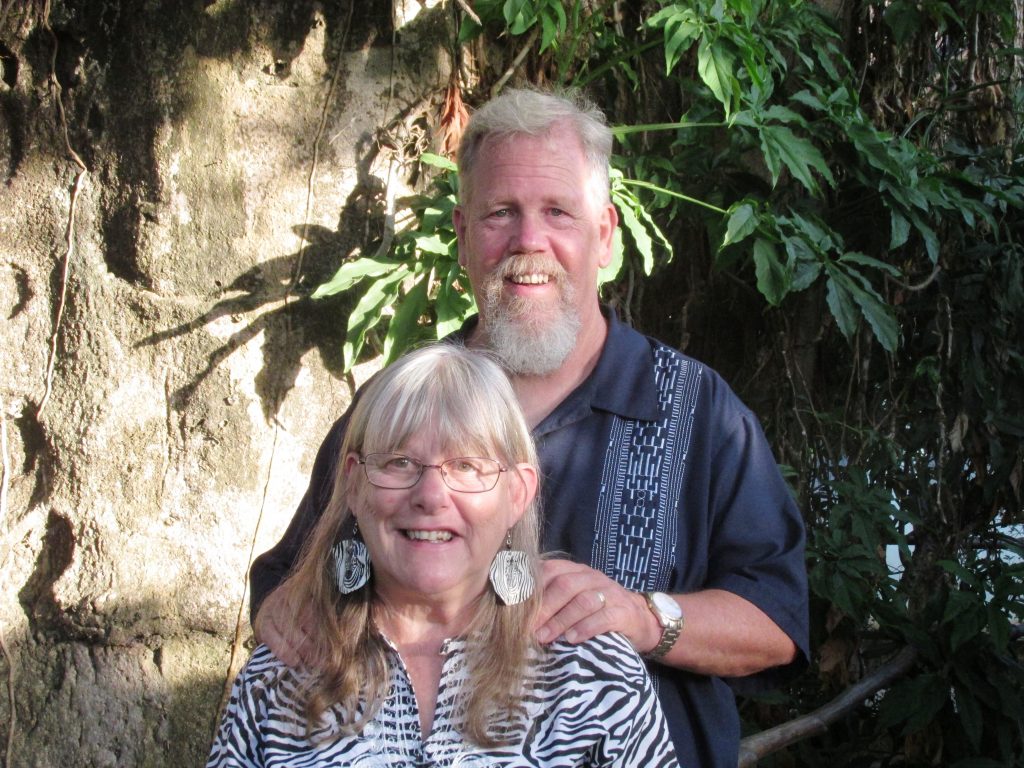 Our Story
On November 30, 2002, we, the Heisers, landed in Nairobi, Kenya geared-up and ready to share the Gospel of God's love. Our first assignment was to teach at Grace Bible College. As we taught at Grace Bible College, our hearts were filled with love for the Kenyan people. The kids running wild on the streets started tugging strongly on our heart even though the director of Grace Bible College cautioned the us to steer clear from these "filthy, plus sniffing thieves". However, the compassion of Jesus overcame us and the we were soon opening our hearts and even our home to the wild street children of Meru, Kenya.
Without any effort on our part, all documentation for operating a rehabilitation center was offered to us. So we knew this was God's plan. Quickly our home started filling up with homeless, destitute children. Matthew 9:29 – "According to your faith, be it done unto you," became our family's foundational verse. As our faith grew, so did our family. One by one children came into our home searching for love. Children with histories of crime, abuse, sex, and drugs started calling us Papa and Mama. No matter where the children came from, with the power of God's love and His word, their lives were being transformed into lives of healthy, confident children of God.
Another group of people that started tugging on our hearts were the single mamas that we saw struggling to feed their children. Many of these mamas gathered firewood in the nearby forest. These poor women work all day, 7 days a week to make barely enough to buy milk and unga (cornmeal). Once-in-a-while if they couldn't sell their firewood, they would stop by our place to ask if we could give them food. We did and then we invited them to come for chai (tea) and Bible Study.
Finally, after much persuasion, 6 mothers left the forest one Sunday in March of 2005 and they showed up for chai. I, Pat Heiser, celebrated Jesus with them, thanking Him for His faithfulness. As we talked, we discovered that these mamas felt rejected by most of the local churches so they were grateful that they could meet at our house to learn about Jesus. Uniting together, they discovered God's true identity was not one of anger but of unconditional love. Soon the group grew to over 75 people and Heart of God Fellowship Kenya was birthed. Today, there are 25 churches that stemmed from and that are in affiliation with Heart of God Fellowship Kenya.
To train our people further for the work of the ministry and to reach out to other people, we opened NEEMA Bible College in 2007. Teaching the whole counsel of God, NEEMA uses the curriculum of Charis Bible College which is based in Woodland Park, Colorado. NEEMA is reaching people throughout Kenya with the Gospel of Grace. As of November 2019, 1,276 graduates have earned diplomas of Biblical Studies. These graduates are taking the Gospel of Grace to the Nations!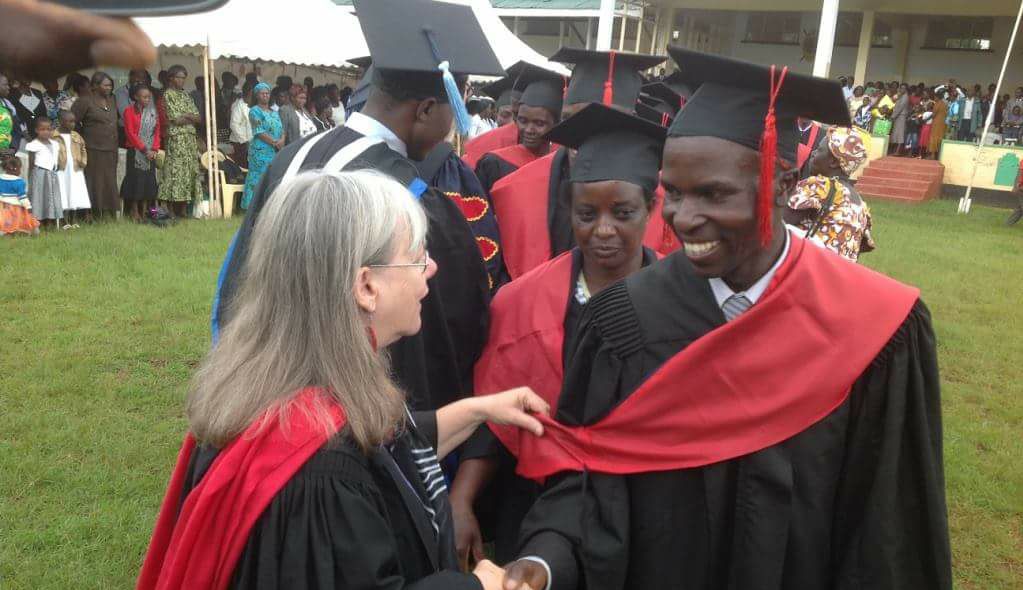 Our Beginnings
Mike Heiser grew up plowing wheat fields in Kansas and attending a two-room rural school. His family met with a few close friends on Sundays and it was in this home fellowship that Mike learned the joy of praising Jesus. As a small boy, Mike also enjoyed the adventure-packed stories from Tahiti where his cousin was serving as a missionary. Meanwhile, Pat was growing up in the city-center of Kansas City with millions of people from many nations. Missionaries from around the world stayed in the boarding house next door to Pat's family, and through their fascinating stories, a seed was planted in her heart to someday tell the world about her best friend, Jesus.
When Mike's father was injured at the factory where he worked, Mike's family moved to the Kansas City area. There in April of 1967, Mike and Pat met while they both were in secondary school. Five years later, in 1972, they married. From the very first day, they desired to make Jesus the head of their family and endeavored to live their lives for Him.
At the time they married, Mike was serving in the United States Air Force on the tiny island of Okinawa, Japan. There Pat joined him and they began their life together, far away from friends and family. After 18 months in Okinawa, the Air Force transferred Mike to the western part of the United States. In 1975 Mike left the military and worked in various security positions as he attended college. Pat trained in nursing and then cared for the sick and elderly. In 1982 Tiona Sue, their only natural child, was born. Settling into the routine of life frightened Mike so they were always moving and changing their homes, churches, and jobs. Mike started working in the newspaper industry and quickly advanced into management positions. Although corporate management constantly brought new challenges, Mike still rebelled against settling down into a life of daily routine. He knew God had more adventure for them than just having cars, houses, and jobs.
In 1994 Mike and Pat moved back to the Kansas City metro area to help care for their aging parents. Mike secured a management position with the Kansas City Newspaper and life seemed to shift into a normal routine. God guided them to serve at Faith and Joy Family Church. At the same time, they were closely associated with Heart of God Fellowship. At Faith and Joy, they grew in Christian leadership. At Heart of God, they witnessed the grace of our Lord Jesus Christ reaching out and transforming criminals and alcoholics into mighty men and women of God. Through both of these churches, God was molding Mike and Pat and preparing them for greater adventures.
The opportunity opened for the Heisers to contract business in connection with Mike's newspaper work. God abundantly prospered their business so that Mike and Pat could liberally give to missions around the world. Even though the business demanded that they work seven days a week, the Heiser's enrolled in Charis Bible College and began saturating their minds with the Word of God. Life was busy working, studying and taking care of Mike's mama who was now 80 years old. Giving became their joy as God continued to prosper them.
Now at 50 years, Pat had given up her dream of sharing her best friend Jesus with the world. However, Mike was still searching for his great adventure. Eventually, they met a couple from Kenya at Bible College. When the Kenyan couple established a Bible College in Meru, the Heisers were invited to come and teach. As Mike grabbed this invitation, God's great adventure began for them. On November 28, 2002, Mike and Pat moved 9,000 miles away from home to begin their life in Meru, Kenya.