Soldiers Praying in Meru National Park
These Uniformed Wildlife Soldiers in the picture are Former Students of Neema Bible College. They normally conduct a prayer for Meru wildlife. The essence of this prayer is to seek God for protection of the wildlife and the soldiers. They explained, " We go through every corner of the sanctuary and make prayers in areas where poachers had tried to intrude for poaching activities." Answers to these prayers are influencing other soldiers to join us in Bible study and prayers before, during and after our daily duties.
We want to thank Neema Bible College for teaching us that God gave us power and authority over every creature because encountering wild animals and poachers is a life-threatening job.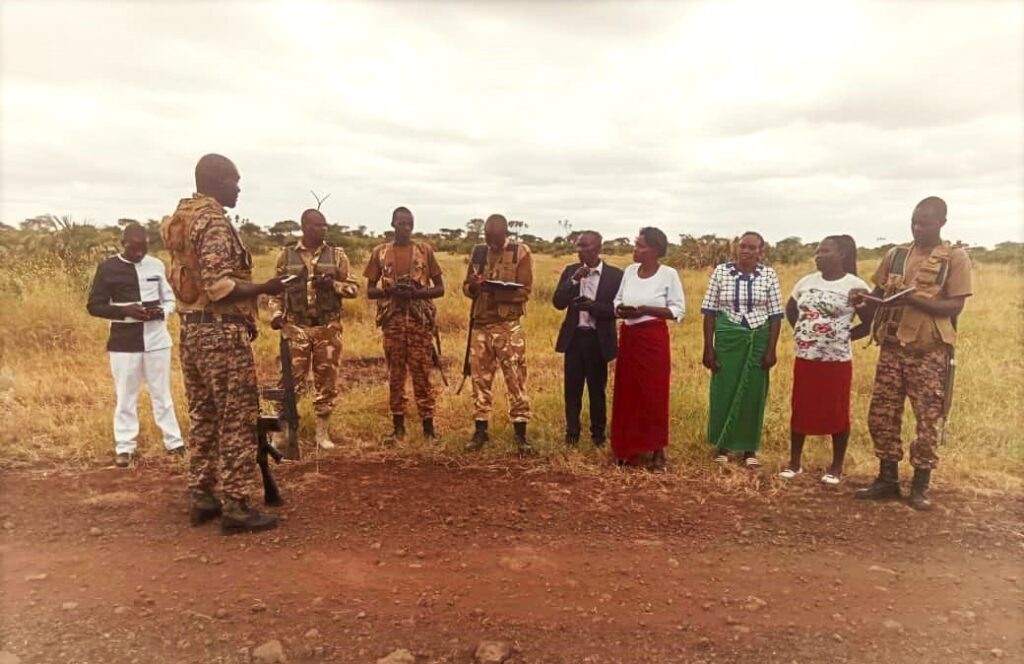 Even though the international trade in ivory has been banned since 1990, some 30,000 African elephants are still killed by poachers each year, out of a population of about 400,000.
African Elephants weigh 7 tons and stand 10 ft. tall.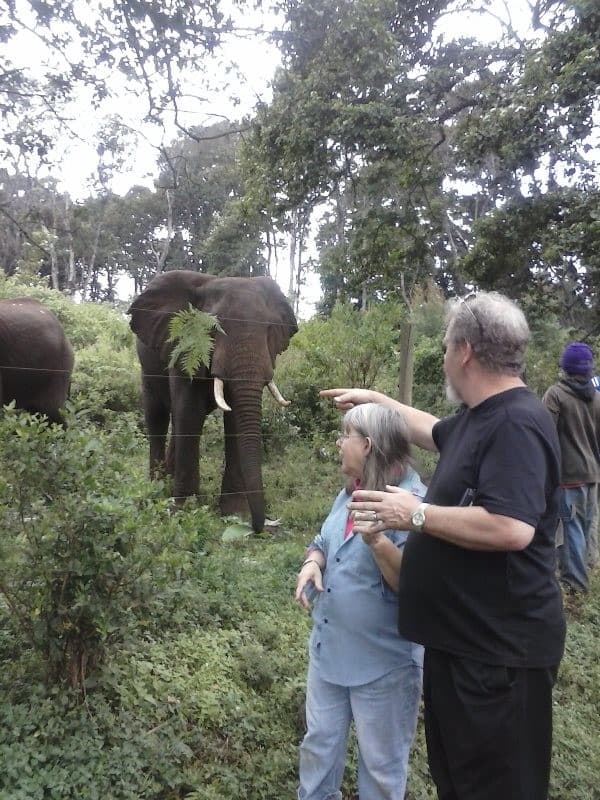 Encountering a Giant
The last time we were this close was in 2005 and there wasn't a fence protecting us!
That day while we were gazing on these giants, a man started throwing sticks at them, hit a baby and immediately Papa Elephant charged. Everyone ran faster than lightning to get away but Mike and I couldn't outrun Papa Elephant. Mike threw me behind a tree with the intention of getting the charging giant to chase him. However. Papa Elephant was too near. Without thinking Mike commanded, "In the name of Jesus, STOP". And it stopped! We are alive today because Mike took authority over the charging giant.
God gave each believer authority over the giants that come charging at you. So, whether your giant is sickness, finances or elephants be encouraged because when you command the giants in Jesus' name, in faith believing, the giants have to STOP.
Matthew 17:20 – "And Jesus said unto them…'If you have faith as a grain of mustard seed you shall say to this mountain,[elephant], "Remove hence to yonder place and it shall remove and nothing shall be impossible unto you.'"
To get these updates delivered to your email on a monthly basis, please subscribe to our newsletter.